Give Us Your To-Do List – We'll Get It Done!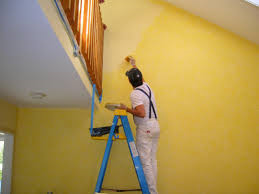 Whether you're looking to make a major renovation to your home or you've accumulated a list of small repair projects, HELPING HAND can help.
Our experienced team of professionals are committed to handling every job, whether small or large, with complete dedication and an eye to quality. We believe in giving our customers the best value possible. So, although you'll get top-notch materials and workmanship, you'll find that our prices are extremely competitive. Don't just take our word on this – we urge you to talk to our customers and compare prices.
We're proud of our work. That's why we guarantee it!
705-657-7455
We're not satisfied until you are.
Handyman rate is $42 per hour
Services include:
Lawn care & landscaping
Tree pruning & removal
Painting & staining (interior and exterior)
Plumbing
Carpentry
Drywall
Decks
Boat dock installations &  end of season dock removals
All kinds of "FIX-IT" jobs
Eavestrough cleaning
Garbage removal & dump runs
House cleaning…yes we do windows!!
While you are away…home care and security checks
Real estate staging…with a published Interior Designer as consultant
Picture frame hanging (including fine art handling)
ALL THOSE OTHER JOBS YOU JUST DON'T WANT TO DO!
And more! You name it!
WE DO IT ALL!!!!